2021 is the year of the B2B marketplace or B2B services platform. Gone are the days when companies hire individual consultants, new managers or agencies. Brands are now using more sophisticated and comprehensive B2B platforms to get the marketing services that they need. 
So, what exactly are B2B marketplace platforms and why do they actually matter? 
Before we jump into it, let's make sure we're on the same page. Businesses as their core sell things, whether it be goods and/or services like online advertising. Those things bring in revenue and that pays for stuff.
However, most businesses are categorized into 2 types: B2C (selling to consumers like restaurants and B2B (selling to businesses). 
In this article, we're going to look at the B2B marketplaces and the impact that they have on digital marketing in 2021 and beyond.

Let's dive in. 
What are B2B marketplace platforms?
Typically, a B2B service marketplace platform is a marketplace for businesses to purchase solutions to meet their needs. These can include things like widgets, chatbots, automated shipping, and a plethora of other solutions to help the business simply make more sales and streamline operations. 
It's like going to Amazon or another eCommerce marketplace by connecting vendors and customers, but for businesses. 
The buyers in today's market typically will go for convenience over anything else, even sometimes price. The B2B marketplaces are not different and often, depending on the solution needed, will find several vendors…not so different from Amazon or eBay. 
The business model of these platforms is already well established in today's space, think of Upwork and Fiverr, where companies can go and purchase services at their convenience, making order management easier. 
Examples of B2B service marketplaces
Toptal completely disrupted the space when it launched. It started off as an online marketplace for brands to find the top developers in the world. 
Toptal can be a little pricey but their quality is well worth it. From content to project management, Toptal has you covered.

Arc is a programmers' haven for B2B Marketplace developers. Their focused niche allows the broadest offerings and custom-built projects to take your ideas and bring them to reality. Their robust hiring system allows only the top 1% of developers to join their ranks, which means the best quality for you.

Arc goes a step beyond Toptal in that they actually vet each applicant. They provide each applicant with a thorough technical and behavioral assessment to make sure that they are the world's best.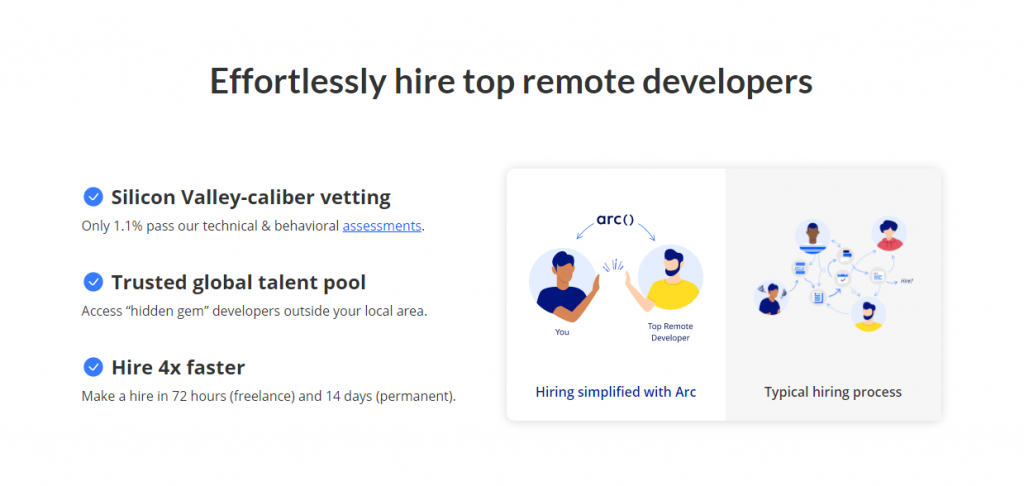 Mayple is a world-renown marketplace to find freelancers to take your projects and bring them to life. They are like Arc but for marketing. They match eCommerce brands with the top email warming marketers, CRO marketers, SEOs, social ads, and PPC experts.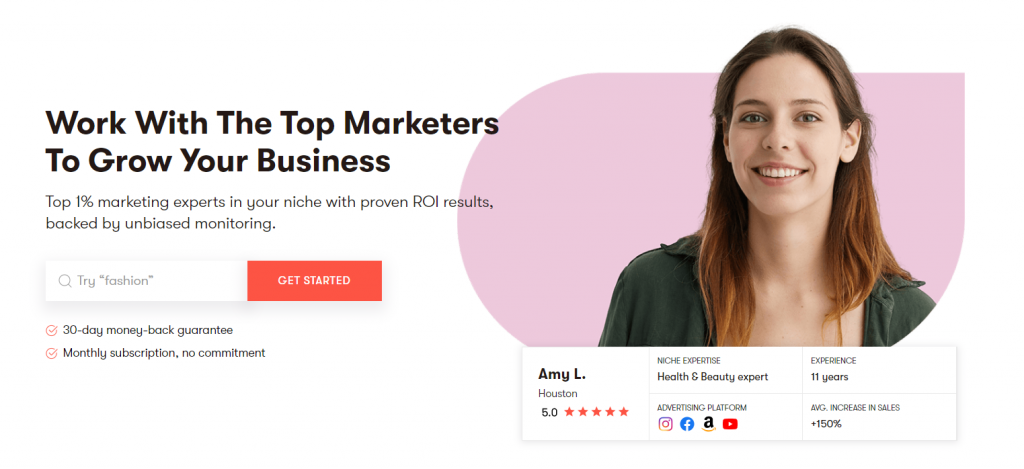 B2B Marketplace Platform Benefits
Let's explore the next-generation solutions that these B2B service marketplaces provide both for buyers and sellers the best one possible.
Without weighing specifically on the different marketplaces, this is what you should look for:
Website and U/X – Whether you are a buyer or seller, the experience should be a pleasant one. Remember, if you are experiencing difficulty with a platform it's really possible that others are too, and using the idea we spoke about above about convenience, this is the first thing we look for when choosing a solution. 
The platform should be easy to navigate, easy to compare different solutions and be very transparent about the timelines and expectations of the participants in terms of cost.
Digital tracking – As we shared in our article, business goals, and KPIs, and how to track your business.
Booking appointments – In the global marketplace, time is literally the essence. Whether it's for consulting services or to book a sales call for more information, good platforms will have digital calendars to book these appointments, it's all a part of the streamlined items we spoke about above. This is true as well to imbue confidence in the users when purchasing digitally or looking for accounting software for small businesses, getting someone on the phone can be challenging. 
Customer and Seller profiles, building trust – eBay is a great B2C example of this. Knowing your buyers and sellers helps platforms maintain the integrity of their users. Going on the idea of building trust in digital purchasing, also via email marketing, buyers need confidence in their purchasing and often will want to review specific products or sellers to determine how comfortable they will feel, good platforms will also enable a route if there's a dispute between buyer and seller.   
Recap
B2B service marketplaces provide a unique way for businesses to get access to the top talent, in any niche. They are particularly effective if your brand is launching into a new marketing channel and don't have the staff or the time to optimize it correctly. They are also great for finding experts that can consult your team on what they should optimize, and make those little changes to bring your brand to the next level.