Google is the most powerful search engine used by billions of people around the world. It has a huge potential, which is why online stores strive to take the highest positions – both in search results and among sponsored links. Do you also do distance selling? Online store advertising is a topic you should be interested in.
Statistics show that the Google search engine is used by over 97% of Internet users. Therefore, the owners of online businesses should care about visibility in this search engine – but also customer service in a form of e.g. a customer portal. It's not said without reason: If you are not on Google, you don't exist. However, it's not about just any presence – it's about being in the TOP 10 results with phrases that can really turn into conversions. Experience shows that most Internet users only browse through the websites on the first page of search results, so it's important that you are there. And here to the rescue comes online store advertising on Google – that you should use in line with other marketing activities, for example SMS marketing campaigns. 
Paid advertising on Google – see the possibilities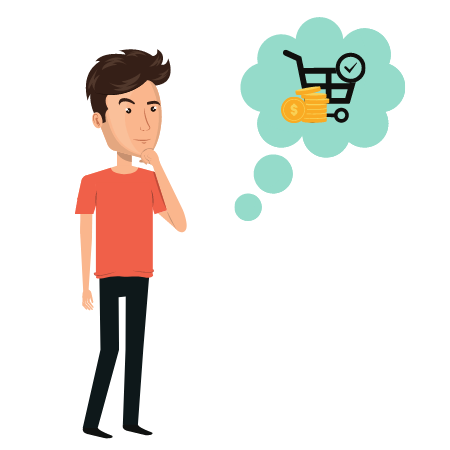 Google offers a lot of opportunities to promote your store on the Internet. Thanks to this, everyone can adjust a specific tool to individual needs, expectations and the budget.
Google Ads is a paid Google's online advertising program that takes into account different types of campaigns: text, image, video and product ads. You can choose them adequately to your needs and preferences of the target group.
Sponsored links are a paid ad that is displayed in the search engine above the organic results – after typing a keyphrase specified by the user. This increases the chance of clicking on a sponsored link.
This form of advertising is great for promoting newly established e-stores, which so far didn't have any chance of gaining very high positions in organic results. It is fast, flexible and very measurable. It's an excellent way to gain brand exposure and attract qualified visitors to your website.
Banner campaigns allow you to reach potential customers who use external websites. The online store advertisement is displayed on portals cooperating with Google Ads. The user sees the ad in a graphic form – by clicking on it, he or she is redirected to the online store. 
This type of online store advertising on Google is quite effective – especially if the store owner chooses a variant with the so-called remarketing. E.g. if you run commercial truck insurance NJ, local Google Ads combined with remarketing can help you boost your business a lot. 
Google Shopping is an interesting advertisement for an online store on Google, which allows shortening the path from a specific product to a potential customer.
The tool resembles a paid product catalog, which is similar to the functioning of price comparison websites. After the user types the name of a specific product, the product is displayed in a special box in the form of a photo with the price and a reference to the store.
YouTube is part of Google, and paid ads may also appear there. Considering that this video service is used by over 1 billion users, you have a good chance of reaching potential customers.
Advertising on YouTube can take several forms: TrueView In-Stream (an advertisement displayed before the target material) or, for example, Trueview Discovery (an advertisement displayed next to videos, e.g. in search results).
Video advertising has many benefits, but the biggest obstacle may be the lack of a film, which is a necessity for this form of promotion. Fortunately, there are a lot of web tools out there, which can help create simple but interesting materials.
How much does store advertising on Google cost?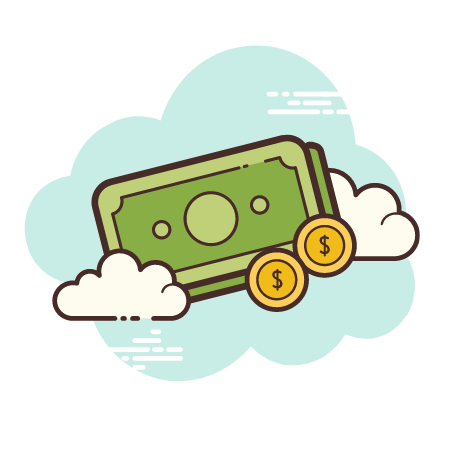 It is difficult to answer the question of how much it costs to advertise an online store on Google. Much depends on the type of campaign, its duration, the competitiveness of keywords, etc. However, it is worth emphasizing that each tool is characterized by great flexibility – the cost can be adjusted to the available funds so that the investment will not exceed the assumed budget.
When it comes to paid advertising on Google, there is some flexibility in regard to the form of billing. Of course, the range will vary depending on whether you promote your store in Hawaii, Melbourne, or Athens… Below we present a few selected payment models.
Cost per click means that the advertiser only pays when users click on their ad. The price depends, among others, on competitive ad rates.
This pricing strategy focuses on user actions after clicking on the ad. In setting a CPA price, the advertiser confirms the price they are prepared to pay for sales resulting from clicks.
Cost per view is a method of charging for video advertisements based on the number of views. If it comes to in-stream ads, a view is counted when someone watches 30 seconds of the video ad (or the duration if it's shorter than 30 seconds)
Online store advertising on Google – reaching high positions in the search engine
E-business advertising is not only about Google Ads. As an e-shop owner, you can use free options, which include being listed in organic search results. The trick, however, is not just to be in any position, but to reach the TOP 10 with the use the of right phrases taking into account your budget and goals. Online store positioning helps in achieving this. It is a long and time-consuming process, so you often have to wait months for the results. However, it is worth remembering that in the long term, it is the cheapest method of acquiring new customers. Therefore, if you have the appropriate resources, it is worth combining Google Ads advertising with the online store positioning process.
Positioning should start with a detailed shop optimization, which includes, among others meta tags, category descriptions, product descriptions and other content. This requires a lot of knowledge, so it is worth relying on the experience of experts in this matter. As part of the cooperation, they can propose, for example:
carrying out an audit of content and links

,

performing redirects so that the website is available at one address

,

removing duplicate content and preparing new texts

,

adding more subpages

,

providing valuable links

,

website code optimization.
Moreover, experts monitor positions for selected keywords everyday and – depending on the needs – change the carried out actions. All this, so the online store reaches the highest possible positions in the search results.
Advertising an online store on Google is a smart solution thanks to which:
you increase the reach and reputation of your business

,

you strengthen brand awareness.
If you plan your campaign well, you will increase the number of your sales or achieve any other business goals. If you add some extra services and care about features for providing excellent and stellar customer experience (e.g. with a business phone number), your success is right there on a horizon!