Like every year at Linkhouse, we celebrate Cyber Week! This means that we will have special promotions for you. Check out what we have prepared!
Discounts from -25% in the Linkhouse panel
Duration: 14-28 of November, 2022
To enable you to get cheaper offers, our panel has unique discounts on chosen publications! Every Cyber Week offer is at least -25% discount! Promos include sponsored articles and links in existing articles.
You can see all promotional offers available in the Linkhouse panel by clicking on the special Black Friday & Cyber Monday filter.
Especially for our clients, the promotions tab will be available from November 14th, 2022. It means, that you will have two weeks to purchase the promo publications.
Click here and check out our offers.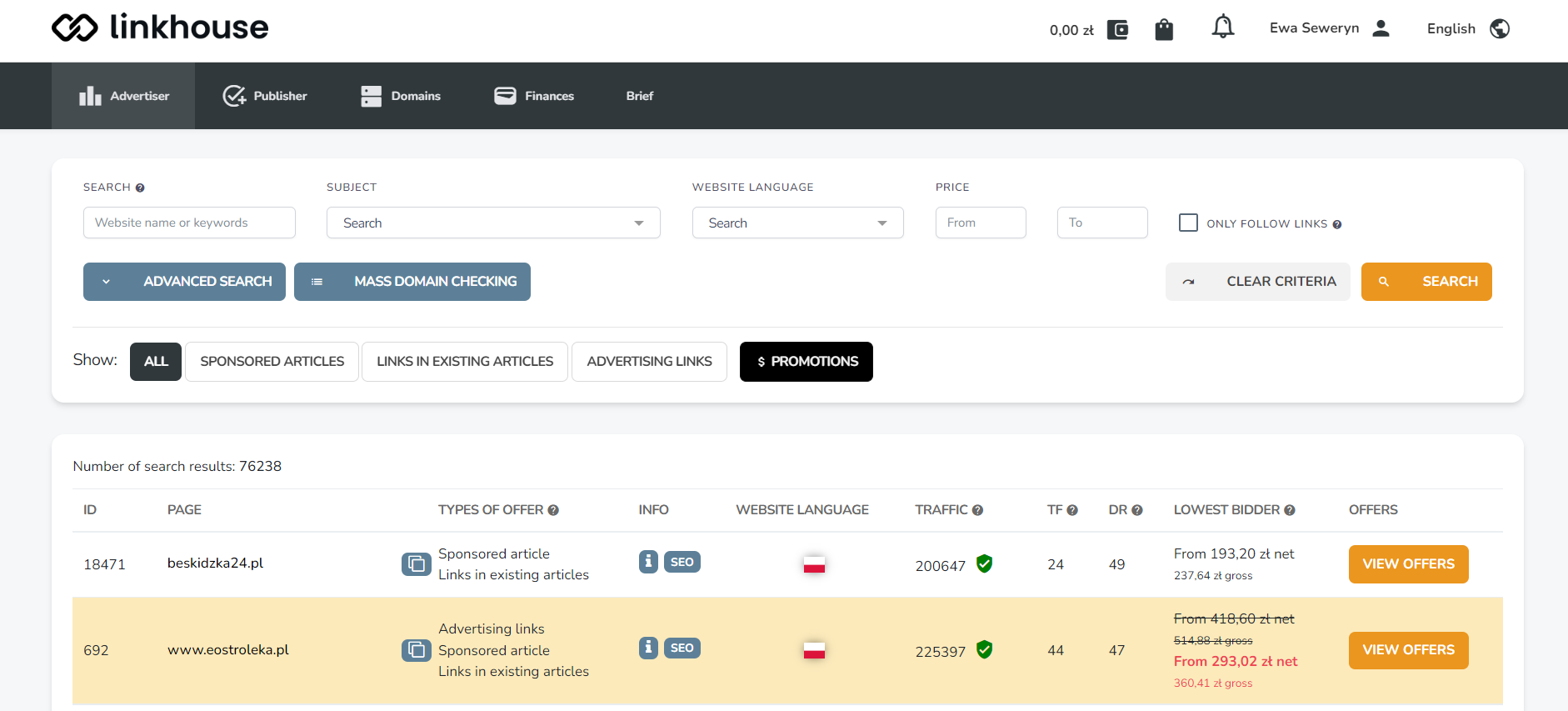 List of marketing promo offers
We have also prepared a list of interesting promo offers from other companies and platforms. Check out our list of Black Friday & Cyber Monday marketing promotions. Offers are available in Polish and English.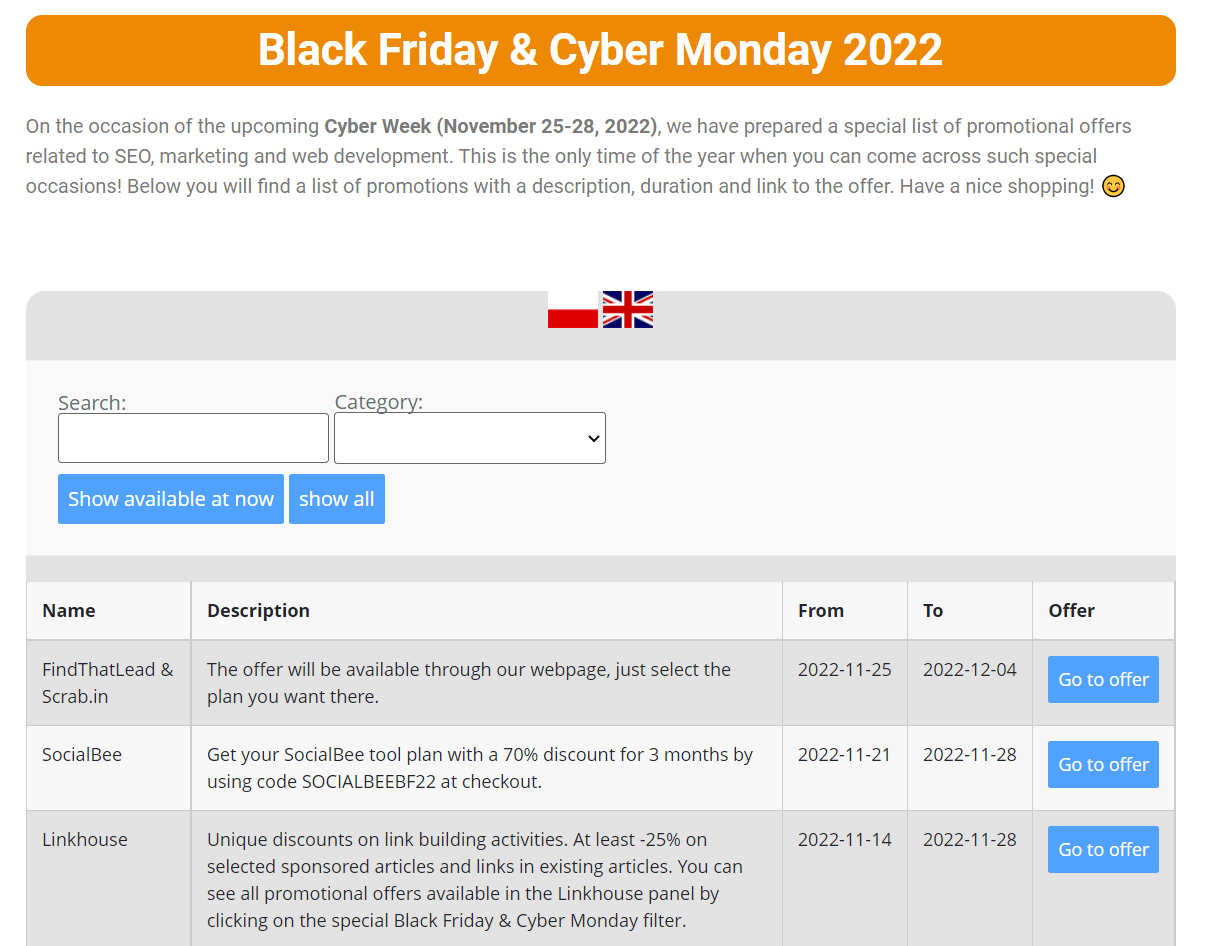 Summary
We are glad that we've been preparing special promotions for you for so many years in a row. Have a successful shopping experience and take advantage of many Cyber Week ocassions!
If you have any questions, we remain at your disposal.
Contact us at: bok@linkhouse.co