The Internet has broadened our horizons in many ways. In today's world, people consume the vast number of news and ads every day. Thus advertisers are facing the challenge of finding adequate websites to promote their creations. Meanwhile, publishers are looking forward to monetising their projects. Whether you're the first or the second one – Linkhouse is a must-have tool for you!
What is Linkhouse?
Linkhouse is a content marketing and link building platform helping publishers with monetizing their websites and advertisers to get links or distribute content in content marketing campaigns.
Forget about the countless hours spent on research for websites and potential business partners. Set aside manual comparing of publisher's reports and pricing. Watch out! There's a new player in the game! Well, Linkhouse is not that new and therefore – very experienced. We started in 2002 in SEO branch and transformed into a link building agency. We've created a platform which connects publishers and advertisers most directly and efficiently.
In the following text, you'll find the main reasons why Linkhouse can be useful. These are the highlights of our platform features, which we're proud of – and which our clients love about us so much that they recommend us further. Based on years of experience we're continually improving to help your business or website growing. Let's start!
Link building and content marketing are super-important. And Linkhouse works the magic for you.
We are not lying here. Thanks to content marketing activities you can build your brand awareness, show it in a light of an expert and gain more valuable traffic to your website (we don't have to add here that the traffic can be converted into sales, right?). Thanks to link building, you can strengthen your Google game and support your marketing efforts. If you still don't feel like content marketing is your cup of tea, the stats below should convince you once and for good!
We feel marketers pain. We know that people responsible for e-commerce marketing or those working in agencies have no time and manpower to plan each and every bit of a marketing strategy, that is why they call Linkhouse to save the day. As Linkhouse, we take care of link building and content marketing for our clients, sharing the platform that makes their life easier.
A big, well-organised database at your doorstep.
We've collected a base of more than 10,200 websites run in 13 languages. Portals are divided into dozens of categories. You can narrow your search by setting up a price, language, keywords, region and many more factors. As a result, you'll get a list of publishers which includes all the information that you need to choose the most suitable one. Compare type of offer, subject, website's statistics and a price. And there you go! You've found "The One". Or maybe more than one? You can cooperate with as many publishers as you wish.
All in one place.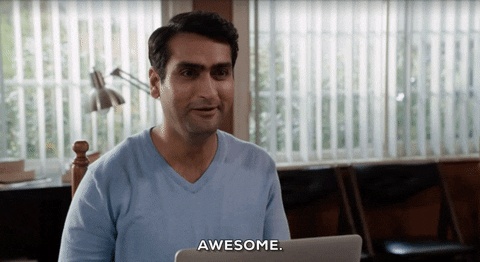 Many types of offers for you to choose from.
Think outside the box – there are more possibilities for advertisers than sponsored articles! You can choose offers for publishing links in existing (and future) articles, as well as banners, text links on any subpages, as well as sitewide. Use various types of ads to increase your chance to succeed. If you don't know what offer to choose, simply contact us and we will be happy to assist!
An exceptional integration not many can offer.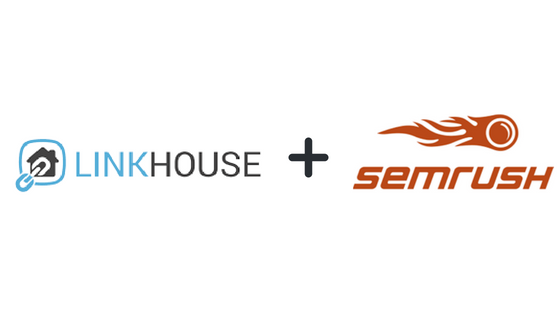 By integrating our system with SEMrush (a marketing tool-kit), we provide more specific information about websites' based on Organic Traffic factor. It helps to identify the most popular web pages. These statistics are crucial because they indicate which websites are the most valuable (they gained publicity through unpaid actions). Therefore you can work with the best publishers who offer the best possible and suitable content.
Traffic statistics in articles to help you keep on track.
Are you interested in how users read the publications you have ordered? We provide traffic statistics including the number of unique visits, page views, average time and the division between desktop and mobile – data relating to the item you ordered! Therefore we keep you updated with the effects so you can implement conclusions in further actions.
Monitor the link activity for further analysing.
In life, as well as in business, you should trust others, but keep your eyes open. In our platform, you can check if the link you bought works correctly during all campaign. We constantly monitor the availability and parameters of links in ordered publications (including links in existing publications, text links or banners) and in case of problems, we contact the publisher to restore non-working links. In the panel, you can see the status of the ordered link all the time. We'll make sure that the deal runs well.
Copywriting services to make your work easier.
Thanks to our holistic approach you can not only make a deal with publishers but also optionally order sponsored content. Our excellent copywriters have all the know-how and will prepare a resultful article in any language of your choice. Therefore we provide a complex service for a better result for your strategy.
Easy managing and overview of campaigns.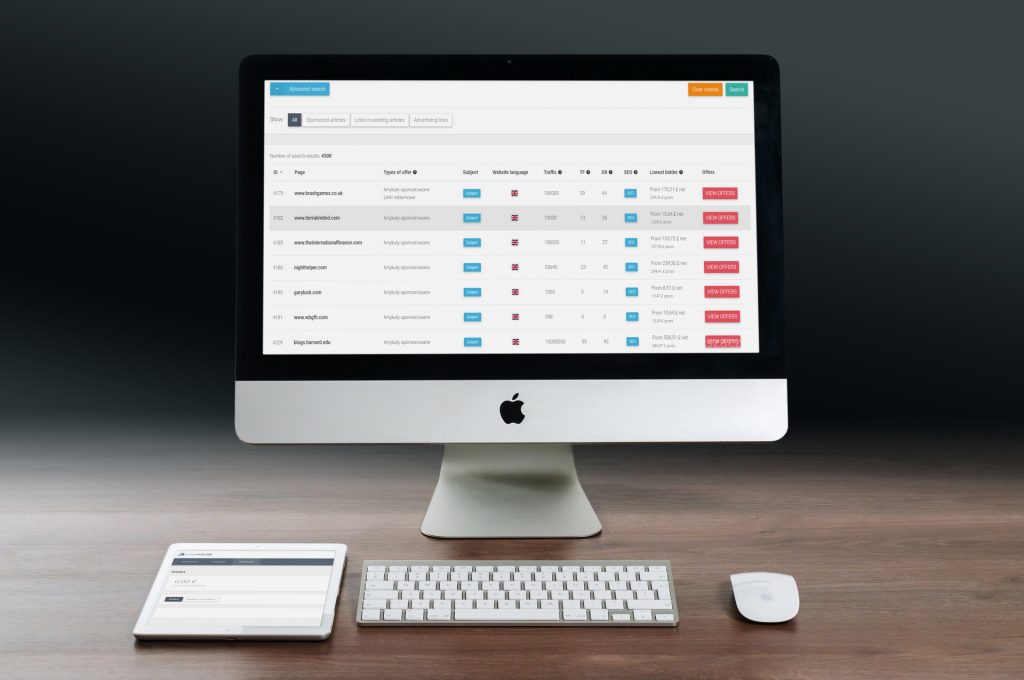 We know how important it is to have all the vital information in one place. As we're supposed to make your work more comfortable, we've created a section dedicated to sort out useful data about your activities via Linkhouse. You can assign your orders to projects, and manage massive campaigns with ease by creating subprojects. Within each project, you have convenient access to reports and information about the budget you have spent. You can also track data on traffic and visibility from tools such as Google Analytics, Senuto, SemStorm or Ahrefs on a single graph. On the same chart, you can enter your notes and dates of selected orders, so that you can conveniently track the impact of your actions on the results achieved.
Free registration so you know what you can pay for.
Last, but not least, you can register entirely for free and find out by yourself what capabilities our platform have. In a minute you can fill up the form with just an e-mail and password, no other information is needed. The payment will be only required if you'll decide to use Linkhouse for boosting your business.
Managing the whole strategy by your own can be challenging. Although with the expert's help it can be turned into a piece of cake. Our team made of over 50 link builders and copywriters is waiting for you. Don't hesitate to ask questions: contact us!