Elevate your link building with ChatGPT & Linkhouse!
Optimize your SEO strategy with artificial intelligence using our innovative plugin.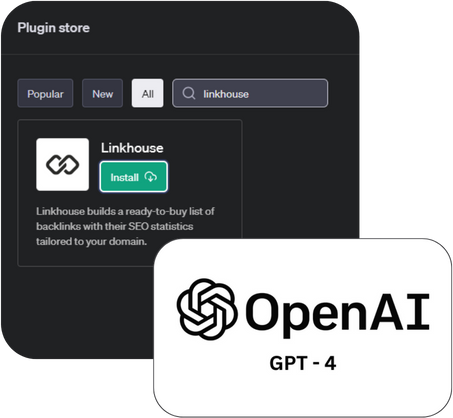 What is the Linkhouse plugin?
The Linkhouse plugin is a link-building tool based on the automation process of Link Planner. It analyzes the potential of your website and searches through backlink offerings, selecting the best ones from over 65,000 websites. It uses AI to choose locations with high Domain Authority values that are relevant to your industry. It is integrated with the Linkhouse platform and Ahrefs, enabling unique backlink suggestions. The plugin is compatible with ChatGPT-4 from OpenAI, and its use is through a chat conversation with AI.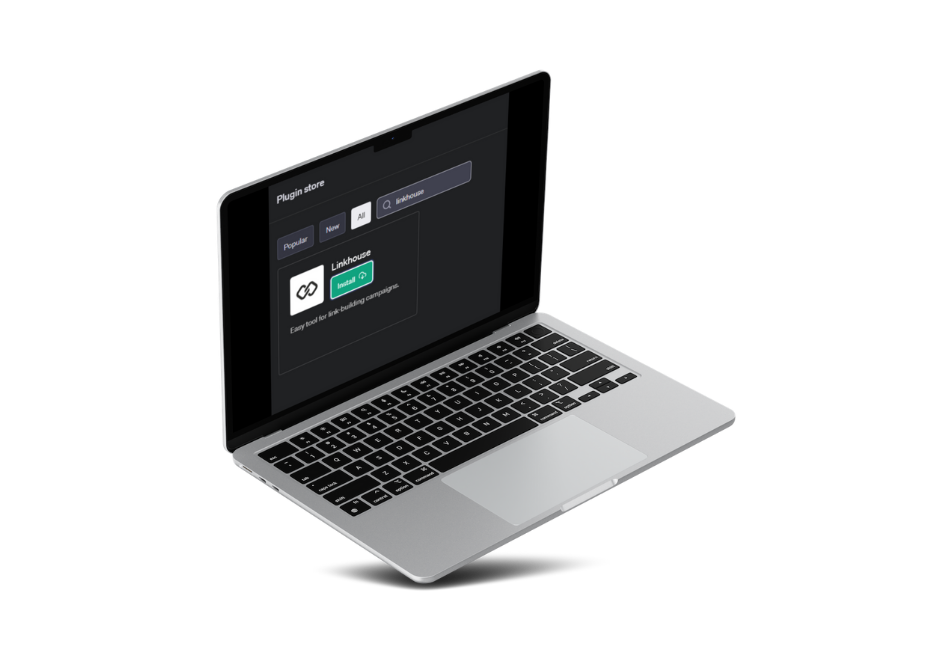 Install the Linkhouse Plugin Now
Now that you know what benefits the Linkhouse plugin can bring to your SEO strategy, head over to the OpenAI website and install the plugin.
The administrator of your personal data is Grupa KBR Chlewiński i Kozłowski S. K. A. which has registered office in Katowice. Read the full information on data processing by clicking here.